One of the saddest aspects of homelessness (in New Hampshire, or anywhere) is the lack of common basic necessities: unfortunately, hygiene is one of those.
Many who are homeless are not living on the streets by choice: through whatever twist of fate they are without what most of us take for granted… a bedroom, a kitchen, or a bathroom. In some cases, entire families are on the street.
Imagine trying desperately to get another job, to find a place for your family, after having slept under an overpass for two months, with no shower, no clean clothes, and no way to get them.
The loss of a home shouldn't have to mean the loss of human dignity or hope.
While the issue of homelessness is a large one, and there is no "quick fix", there are things that we, as a community, can do to help. Our goal is to provide showers for the homeless where they are needed the most. In this way we hope that people will have a chance to get clean, healthy, and turn their lives around.
One shower could be someone's big break. It won't solve the whole issue of homelessness in New Hampshire, but it may be enough to give someone the strength, the hope, or the courage to turn their life around.
Click HERE to listen to Paul's Podcast with the United Way Community Connections Radio Show! 8/19/19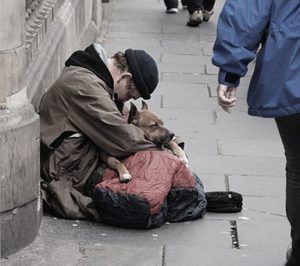 It is our hope that by providing the basic necessities for hygiene, and giving someone a "clean start", that they can find a way to change their situation. Maybe to get the interview? Maybe to talk with organizations which can help?… Maybe just to give them hope.
---
the message
Shower Them… my commitment to God
I retired from government service on 28 Feb 2017, 20 years to the day from when I retired from 21+ years in the Active Air Force. The majority of my AF career was spent in the management of Budget Offices, which gave me a knack for finding avenues to cover expenses for which we originally did not have sufficient funding. Some six or so months prior to my retirement, I was driving home from work (my daily commute was 1 1/2 hour minimum each way), after having read the book "Under the Overpass: A Journey of Faith on the Streets of America" by Mike Yankoski, a discussion was taking place in my truck, just like I had a rider in the passenger seat.
Me (thinking) – what am I gonna do with my time in retirement?
God – we are going to start a program to take showers and laundry facilities to those in need.
Me – What?
God – We'll start small, one vehicle and showers only, then we'll take it from there…maybe add clothing, meal vouchers, and professional help as they become available.
Me – OK, God,.. I don't know the first thing about running a non-profit, nor do I have a clue about the state and federal rules/laws, local restrictions, how to find donors, or anything that has to do with laundry activity. You will have to make it all happen…You are the boss, and I'm just the wheel man!
And just like that… I called our town Welfare Office (they are in charge of homeless issues). The lady in charge gave me an invaluable list of contacts for assistance. One was a local homeless shelter and the Executive Director agreed to sit and talk with me over a cup of coffee. He actually knows Mike Yankoski, by the way (coincidence? I think NOT) and asked me what my plans were, how I planned to fund the program, who I had on my Board of Directors, had I done a 1023 for a 501 (c) (3), did I have a Mission and Vision Statement, was I Incorporated, who is my legal rep, who is my accounting firm? I HAD A HEADHACE!! Lol
Seriously, I started looking for the stuff he mentioned and God showed me EACH of the documents, with instructions on how to fill them out, as well as made people available to me by phone and in person to discuss my next steps and who to talk with that might be able to assist me. I could NEVER do this by myself. As I was talking with folks, they were giving me their condolences for having to work with state, federal, and local governmental agencies…God said, "Do it," and I have to tell you, there has been NOT one unhelpful person in all the calls and discussions I've had. In fact, to the contrary…if I had reached an incorrect agency and had explained what we are doing, they, almost to the person, gave me a name and phone number for the person I actually needed to speak with. Again, GOD!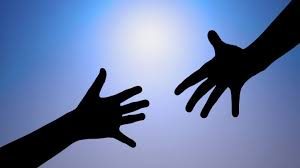 Here we are, a year or so later, and we have a team of Board Members who are committed to our cause. We have met the requirements to be registered in the state by the Secretary of State's office; we are also registered as a non-profit in the state by the DOJ's Charitable Trust Unit. We are in the process of referring all required paperwork to the IRS for exemption of section 501 (c) (3) in the Tax Code.
(UPDATE June 2019: we now HAVE our 501(c)(3)!)
God has been faithful in providing our needs, and by providing people to share in the vast task of setting up this team, the website, an email capability, and avenues for equipment procurement. Now it is my turn to live up to the promise to be the wheel man…I need to take the role of setting up a process by which you (those who have a heart for service to our brothers and sisters) can make a donation to help offset the cost of operating this outreach. You can donate time, funding, supplies, and/or prayer…each of which will help our program immensely.
Thank you for your consideration.
Paul
Matthew 25:34-40 (NIV) 34"Then the King will say to those on his right, 'Come, you who are blessed by my Father; take your inheritance, the kingdom prepared for you since the creation of the world. 35For I was hungry and you gave me something to eat, I was thirsty and you gave me something to drink, I was a stranger and you invited me in, 36I needed clothes and you clothed me, I was sick and you looked after me, I was in prison and you came to visit me.' 37"Then the righteous will answer him, 'LORD, when did we see you hungry and feed you, or thirsty and give you something to drink? 38When did we see you a stranger and invite you in, or needing clothes and clothe you? 39When did we see you sick or in prison and go to visit you?' 40"The King will reply, 'Truly I tell you, whatever you did for one of the least of these brothers and sisters of mine, you did for me.'